Together, we can make a difference.
Volunteer
Volunteer your time, skills and resources to help others.
Host
Bring a Love Heals Free Clinic to your community.
Donate
Help people get access to free healthcare.
---
Our mission is to provide professional medical, dental and vision services at no cost to underserved individuals and communities.
Compassion
We treat our patients, volunteers and community partners with kindness and respect, while valuing the diversity of everyone.
Equity
We work to address health disparities and believe that everyone should have access to quality healthcare where they live and when they need it.
Collaboration
We build strong, trusted, strategic, and sustainable partnerships in domestic and international communities to best meet the overall and ongoing needs of the people we serve.
Healthy Communities
We provide direct services and strive to create opportunities for health literacy and education and empower individuals to make better decisions about their health. We support community efforts to address the social determinants of health and create holistic, comprehensive systems to meet the health needs of everyone.
$1.3M+
Estimated Valuation Of Services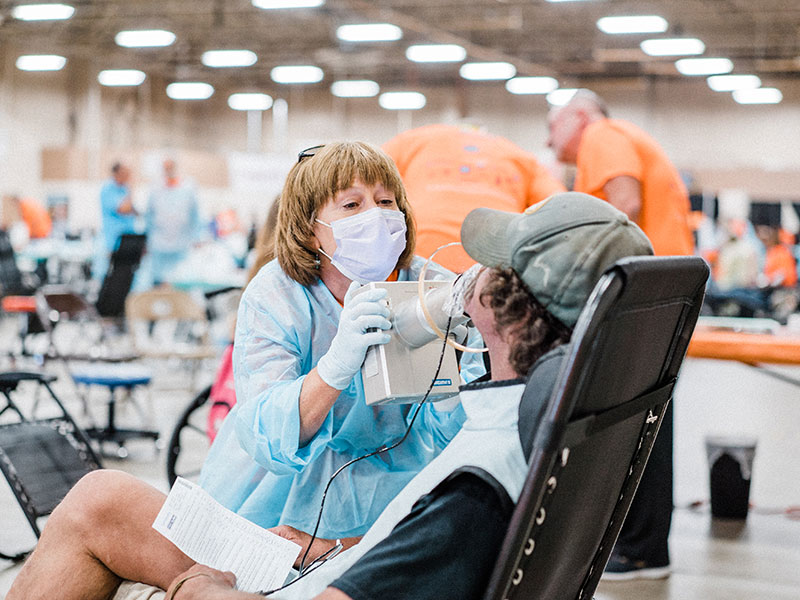 Quality care by medical professionals at no cost
Services at our free clinics include basic healthcare screenings, physical exams, immunizations and more. Medical professionals include board certified physicians, nurse practitioners, physician assistants, nurses and supervised medical students.
No cost for medical services provided
Licensed medical professionals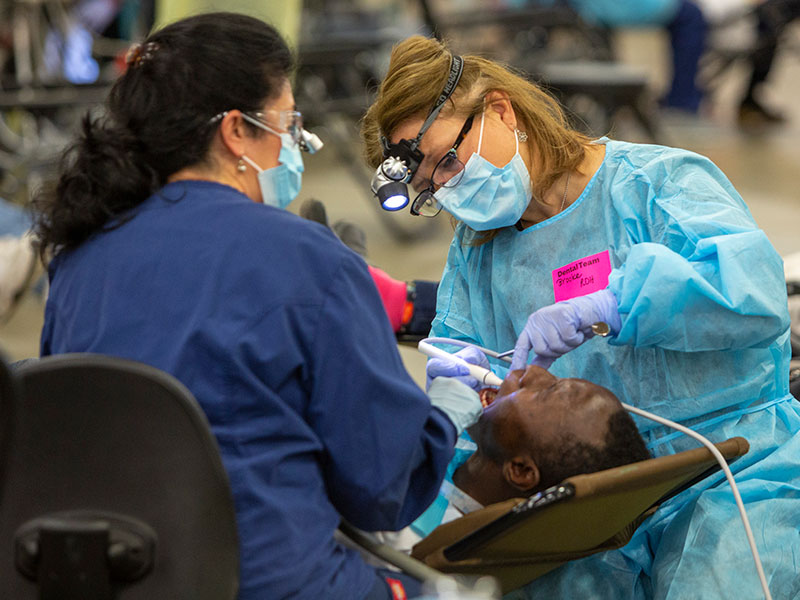 Quality care by dental professionals at no cost
Services at our free clinics include dental exams, x-rays, fillings, extractions, sealants, dental cleanings, oral health education and more. Dental professionals include board certified dentists, oral surgeons, hygienists, dental assistants and supervised dental students.
No cost for dental services
Licensed dental professionals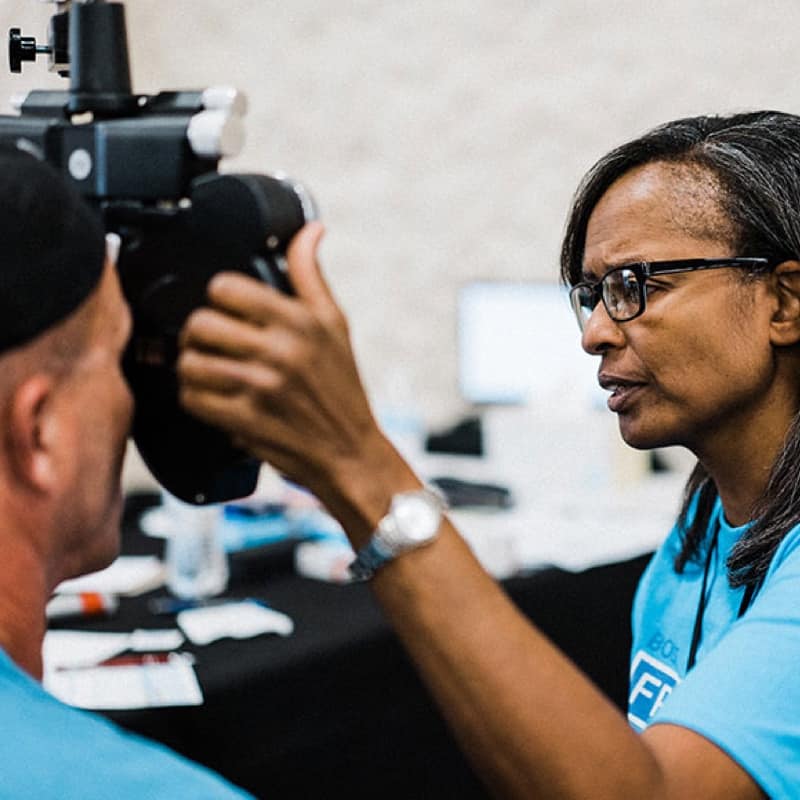 Quality services by eye care professionals at no cost
Services at our free clinics include vision screenings, eye health assessments, prescription eye glasses and frames, eye care education and more. Eye care professionals include board certified or licensed ophthalmologists, optometrists, opticians and supervised optometry students.
No cost for eye care services provided
No cost prescription glasses
Licensed eye care professionals